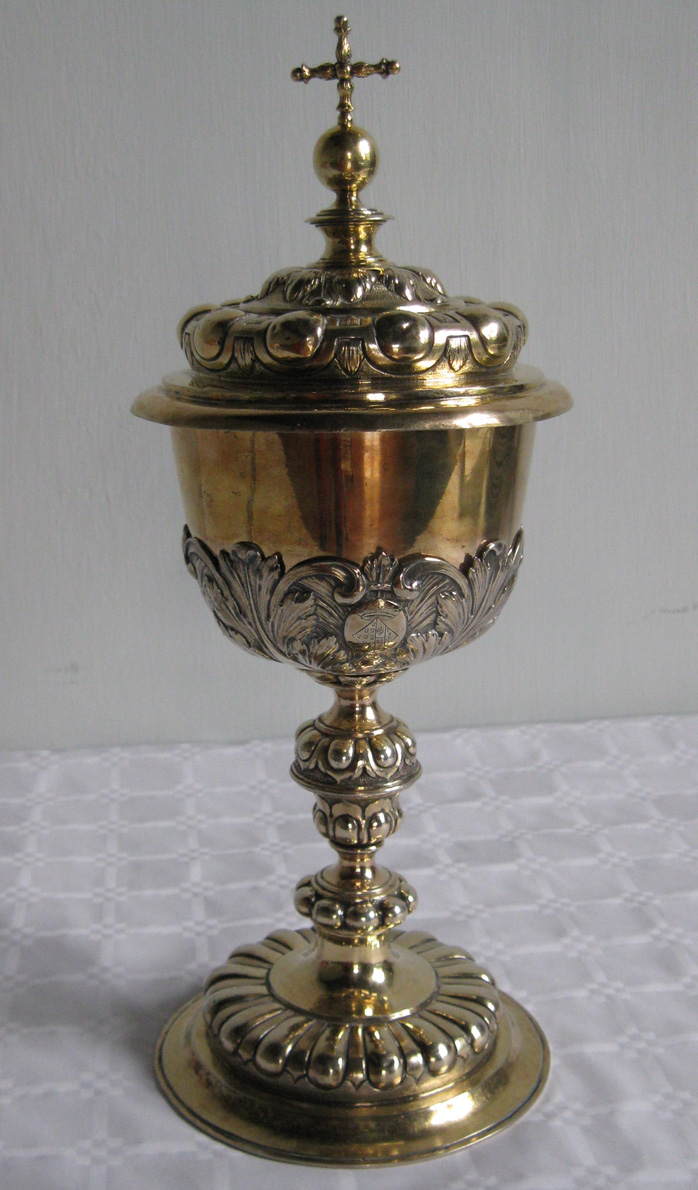 This ciborium of the church of Bois-de-Lessines has found a new home in the Hospital Our-Lady with the Rose.
Stolen in 1980 during an exhibition of the Tourism Federation of the province Hainaut in the Saint-Peters Church, the ciborium was finally found and deposited in our museum.
It is silver gilt and carries the coat of arms of the family De Cottrel. This is the third piece of silverware that is brought back to its rightful owner over the last 10 years, this owing to the persistence of the Police.
We thank everybody who contributed to the safe return of these stolen items.