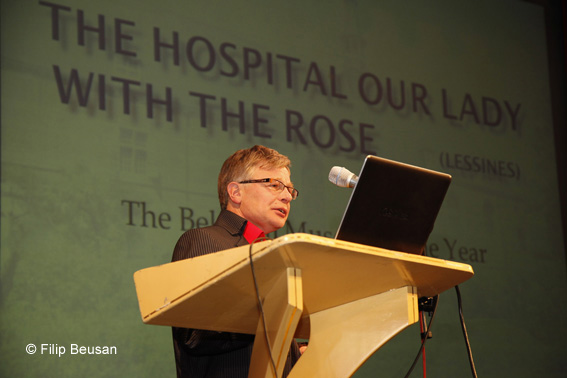 A few words about the conference which was held in late September in Dubrovnik and which gathered several European and even worldwide prize-winning museums, including the Hospital Our Lady with the Rose:
The Dubrovnik Conference was a unique opportunity to present our museum to a panel of international museum representatives.
Compared to large-scale structures established in the Netherlands, in Germany, in the United Kingdom, in Portugal or even in Australia, the history and specificity of the Hospital Our Lady with the Rose have surprised and delighted the audience, which was particularly impressed by the quality of our site and its collections. The unusual evolution of the Hospital during the last decennia, together with its recent transformation into a museum, has also attracted much attention.
Of course, the Hospital was a complete discovery for every participant, but the Conference also represented a wonderful opportunity for the Hospital to become more popular abroad.