Exhibition "Infinitely" (1/10/19-29/03/20)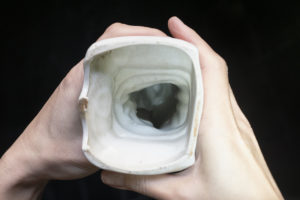 Pascal Bernier, Alain Bornain, Sophie Langhor and Laurent Quillet are taking over the Museum of the Hospital Notre-Dame à la Rose in Lessines. With multidisciplinary proposals, unique or representative of their productions, this artist quartet offers an exhibition in symbiosis and in resonance with this site charged with existential questions.
The artists:
Sophie Langhor : photograph
Pascal Bernier :

confusing, polymorphic and jubilant artist

Alain Bornain :

multidisciplinary artist attentive to questions of image, language and writing

Laurent Quillet :

visual artist-poet who associates the image and the verb
The Infinite as a theme
The title "Infinitely" refers to theological language and mathematical, physical and biological concepts (the infinitely small, the infinitely large). The multidisciplinary approach includes photos, installations, videos, mixed media … The works interact with each other and with the museum's collections, launching a new series of questions around the timeless existential themes that inspire the site.
From 1/10/2019 to 29/03/2020